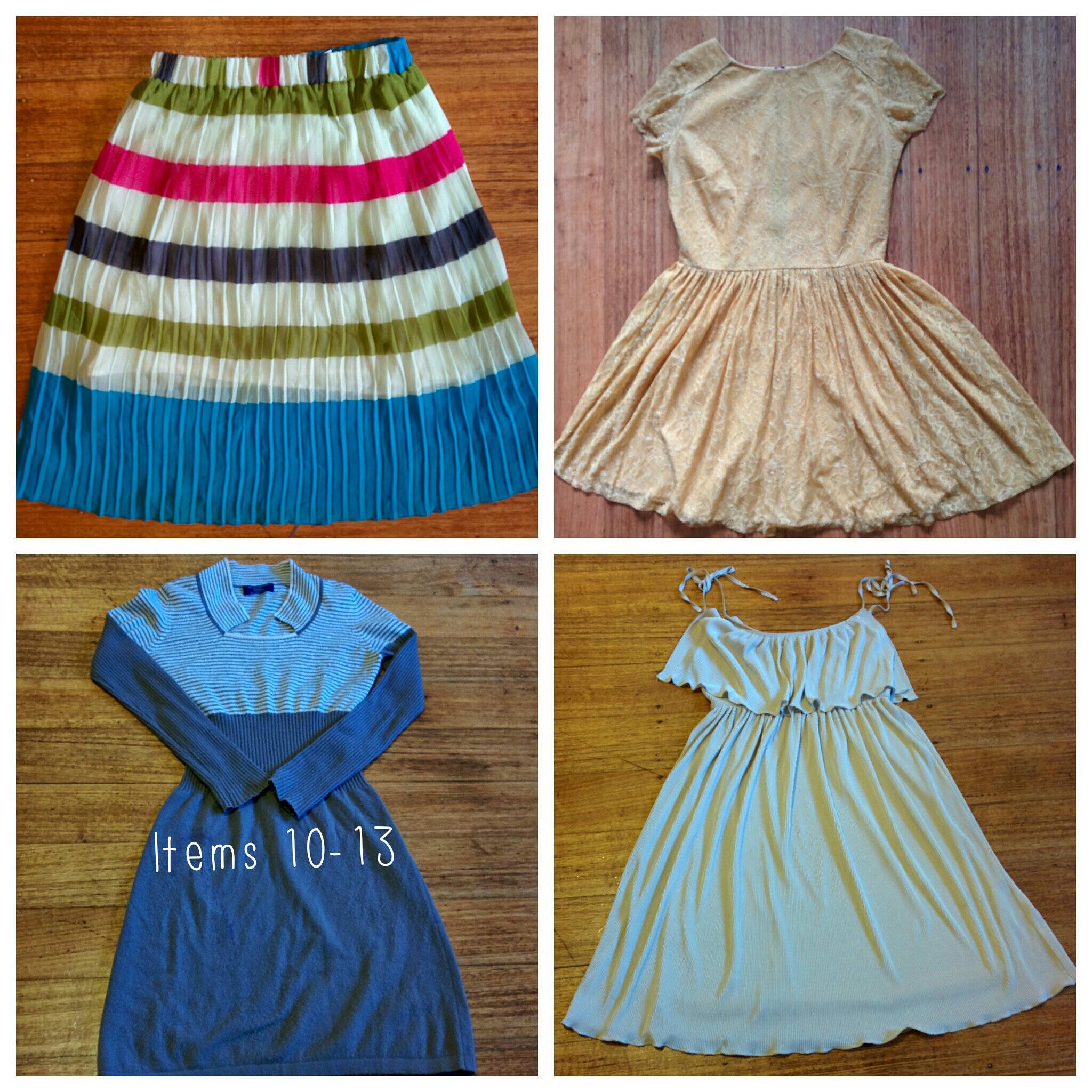 This winter is my first official project 333 winter. I have been dressing with 33 items for 3 months since the start of this year. Before that I was doing Project 333 half heartedly for a  six months, because I thought it was going to be difficult to live with only 33 items.  I discovered it wasn't difficult at, it actually made my life so much better. Getting dressed in the morning is a breeze, I don't have to figure out if something goes with something else  because most of the items go well with each other. The project has also made more conscious of  who makes my clothes and how ethical it is. Over time as items need replacement I plan to invest in more quality and more ethical items. But, for now, here are my winter 2014 Project 333 items.
It's  really important to have different kinds of shoes ready in Melbourne at all times, because one day could be pouring with rain and the next day can be warm and sunny here. My four shoes for the winter are pink suede oxfords, grey-ish leather oxfords, blue boots, and tall black boots.  I used to have high heeled shoes for winter but I didn't wear them often, plus they are painful and not good for your feet so I have decided to stop wearing heels unless it's a special occasion.
Tops are the most prominent thing I have in my closet currently. I have nine tops for layering.  There's a reason for it, because Melbourne in the winter can be really cold  and windy but once you go inside it's warm. Since I like being outside I have to make sure I have enough layers to keep me warm, and be able to take them off when I am inside.
Having less clothes made me prioritise what I liked so I could wear things I liked more often. I realised I love dresses. Not only are they pretty, but they make dressing up so easy, because dresses are the complete outfit, you don't need to think what  else to pair it with as you do with pants and skirts. So, if I am rushing dresses are my go to pieces. I used to wear dresses mostly in the warmer seasons, but after getting warm woolen tights I can wear them in the winter too. My uniform at the moment is a pair of tights, a dress, a cardigan, a scarf.
I was never a bag person so project 333 was a good excuse to just stick to one bag. My family has a habit of giving me bags as presents and because of that I had to get rid of 3 other bags that were given to me.
Having one bag  means I rarely forget the little things like my lip balm or my pen in the other bag due to switching my bags around. I do have three scarves, though. Scarves are important because Melbourne is windy at all times. It doesn't matter which season it is, Melbourne is mostly windy and scarves really help with that. In the summer scarves are also useful  indoors because air conditioning is always set to 19C  in most places when outside is 35C.
The blue suede jacket is one of my favourite items, and I've had it for 9 years. It's good for those winter days when Melbourne decides to be warm enough for a light jacket.
Item 23 , and 24 are also my favourites. When the sky is gray, and the wind is howling bright colours and shiny things really lift my mood. Also, it makes me easy to find in busy places. When I am meeting up with friends they can usually find me before I find them because of the sequins!
More red items, red seems to be my colour. This red jumper is the warmest thing I have. It's woollen but it's not scratchy at all, so it's warm and comfortable! Double win.
Having warm tights makes wearing dresses in the winter possible. I was able to find these  tights that were dyed with eco friendly dyes and made from natural fibers. I noticed that synthetic fibers made me really uncomfortable if I wore them longer than few hours. I have one belt just for good reason. I should probably put it away with the summer stuff because I haven't worn it for two seasons.
Lastly, now that I have short hair and because it offers no insulation I need a hat. I think next year I'll grow my hair out in the winter  just to keep my head warm :)
So in total, I have 30 items for the winter. I have been planning to get some tee shirts for the last three items, but so far I haven't found anything I liked. I am aiming for organic cotton tees. If you know any good places let me know, it would be greatly appreciated.
Looking at all the photos I can see my closet is  colorful, which is good because I like bright colours. When I first started I thought it would be really boring and dull dressing with only 33 items, but it has turned out to be  the opposite case. I am wearing my most colourful and most beloved items daily. I wish I stumbled onto project 333 earlier.
Turning the conversation to you, now. What do you think of project 333? Do you already dress with less? Do you get to wear your favourite clothes everyday? What has your experience been like? Let me know below in the comments !
 If you enjoyed this post, please subscribe to A Girl Called Nyamka  for tips on living well and meaningfully. You can also connect with me on Facebook.  
With love & simplicity,
Nyamka